January 01 1970 12:00 am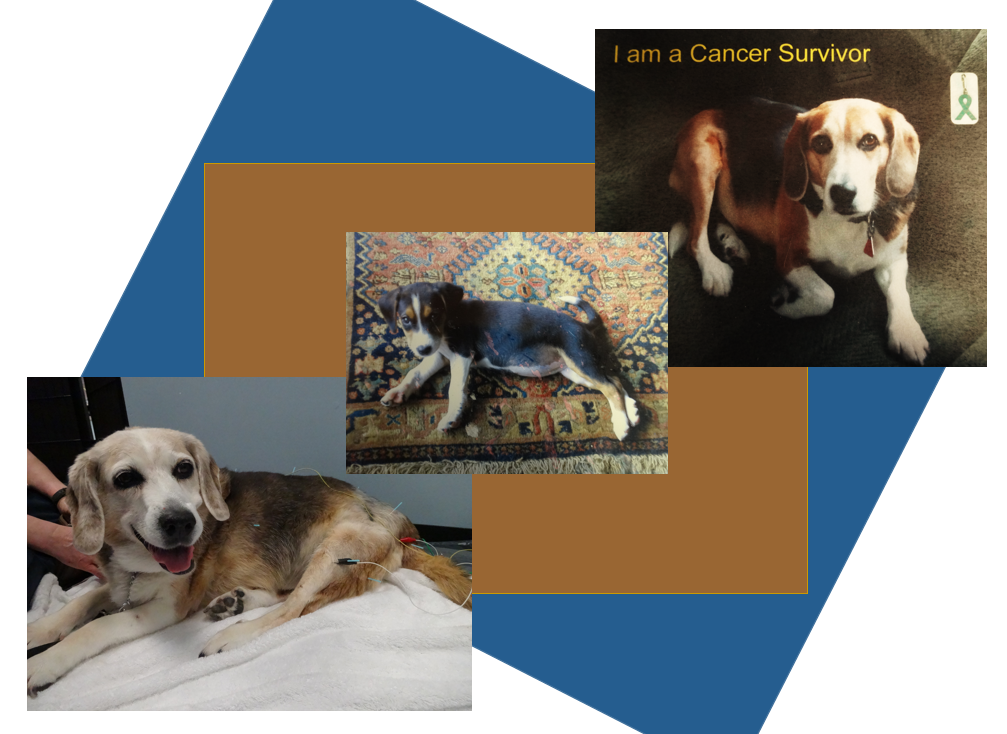 Meet Niki, our November 2016 Pet of the Month. Niki is a 13-year-old Beagle who has been seeing us to help with her mobility since early September. In her 13 years, Niki has had a lot of experience in veterinary offices with past diagnoses and treatments for: cruciate ligament disease in both knees, hypothyroidism, sarcoma in multiple locations, chronic kidney changes, mineralization of her spleen, GI stromal tumor of cecum, Cushing's disease, vestibular disease with right sided facial paralysis, epileptic seizures, heart murmur, recessed vulva, and arthritis in all four limbs. This little girl has her frequent veterinary flyer miles!
Despite her long history in the veterinary world, Niki could not be sweeter. She loves coming in for her treatments which include massage, stretching, electro-acupuncture, therapeutic ultrasound and PEMF treatments. Once a week, she also learns new floor exercises to help her gain back strength and gets into the underwater treadmill. Niki is a joy to work with and has a true zest for life!