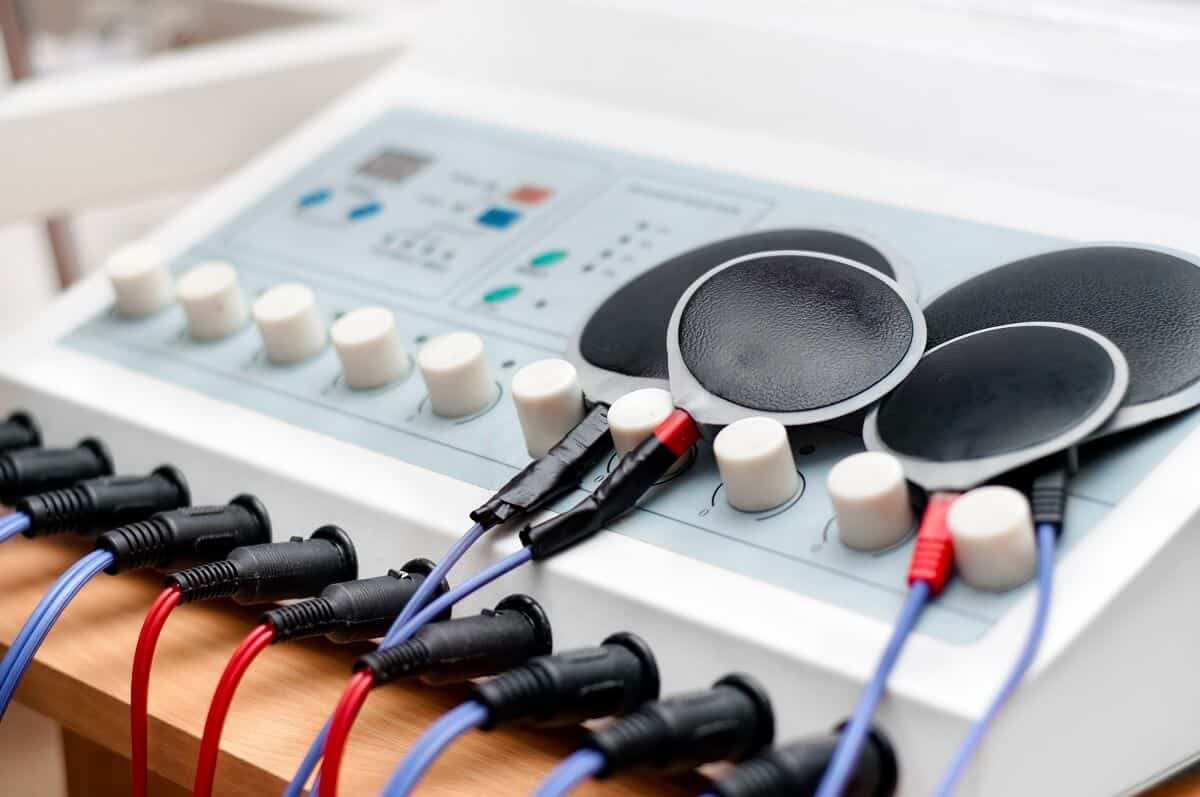 Neuromuscular electrical stimulation (NMES) is a valuable tool for treating orthopedic and neurological injuries and diseases. It helps to relieve muscle spasms, prevents muscle atrophy, improves joint mobility and circulation, increases muscle mass and strength, and decreases pain. Electrical stimulation, also called e-stim, is recommended for pets recovering from orthopedic surgery, fracture repairs, spinal cord injuries, or several other neurological or orthopedic conditions in which the use of a limb is inhibited.
Electrical stimulation is the application of electrical impulses, called microcurrents, to specific muscles or muscle groups in the body. The microcurrents are delivered through wired sticky pads placed at strategic places on your pets injured body part or limb. As the stimulation is applied, the muscles will quiver and contract. These contractions work to retrain or exercise the targeted muscle or muscle group.
When performed by a rehabilitation certified practitioner, electrical stimulation is a safe and effective procedure that integrates well with other rehabilitation modalities. The sensation may feel like a slight internal tingling to your pet, but it is not painful. Electrical stimulation therapy is recommended based on a patient's specific condition. The frequency and duration of the treatments will vary according to your pet's individual needs.