January 01 1970 12:00 am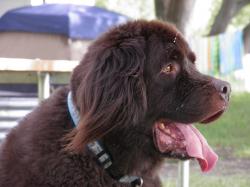 Mason is our April 2013 rehab pin-up & a very special birthday boy! Happy 11th birthday, big guy!
Mason toughs out the daily problems related to arthritis in multiple joints, not an uncommon problem in a giant breed dog. He benefits from acupuncture and laser therapy to help ease his arthritis discomfort.