Ouch…it hurts, now what?
Calling Your Veterinarian
We discussed signs of pain in our September 2016 blog, Pain Recognition and Treatment Options in Pets. The first step when you think your pet is in pain is to call your veterinarian. They can help you identify origin and make recommendations to help manage your pet's pain based on their individual history. Recommendations can be in the form of pain medications, supplements, changes to the environment, manual and alternative therapies.
Medications &Supplements
There are several classes of drugs that have been used to manage pain in our pets.  In our May 2019 blog, The Use of Pain Medication, we discuss some of the most commonly recommended drugs for pain control.  However, there are a variety of supplements that can help manage pain symptoms in our pets.  The most common is glucosamine and chondroitin, which is better to start before symptoms become severe.   Omega 3 and omega 6 fatty acids are also commonly recommended for joint health as well as skin, coat, and brain function.  Newer supplements include curcumin (turmeric), mushrooms, and whole food supplements.  
It is important to inform your veterinarian of any and all supplements your pet may be taking. Many people feel that because they are from natural ingredients that they are safe for their pets. However, some supplements can interact with each other or with prescription drugs in a harmful ways.
Alternative Therapies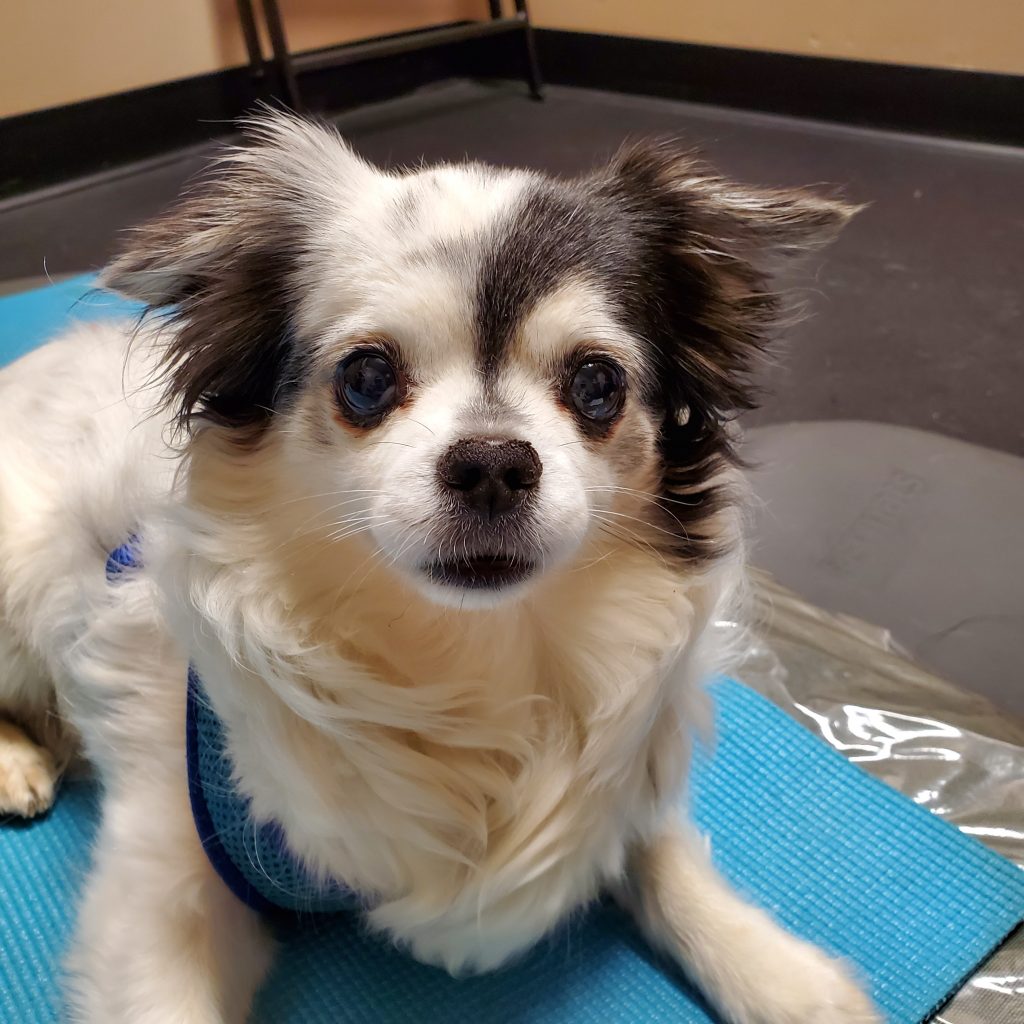 Alternative therapy is a blanket term that covers any modality that is not considered mainstream by modern medicine. For our pets this can include cold laser light therapy, acupuncture, massage, veterinary spinal manipulation therapy (VSMT), and more.
Take a Step
Once pain has been identified in your pet, the most important thing is to take a step to manage it. Simple steps, such as floor mats for increased traction, orthopedic beds, trimming fur off bottom of feet, etc. are small changes that you can implement while waiting to consult your veterinarian.