My Path to Veterinary Rehabilitation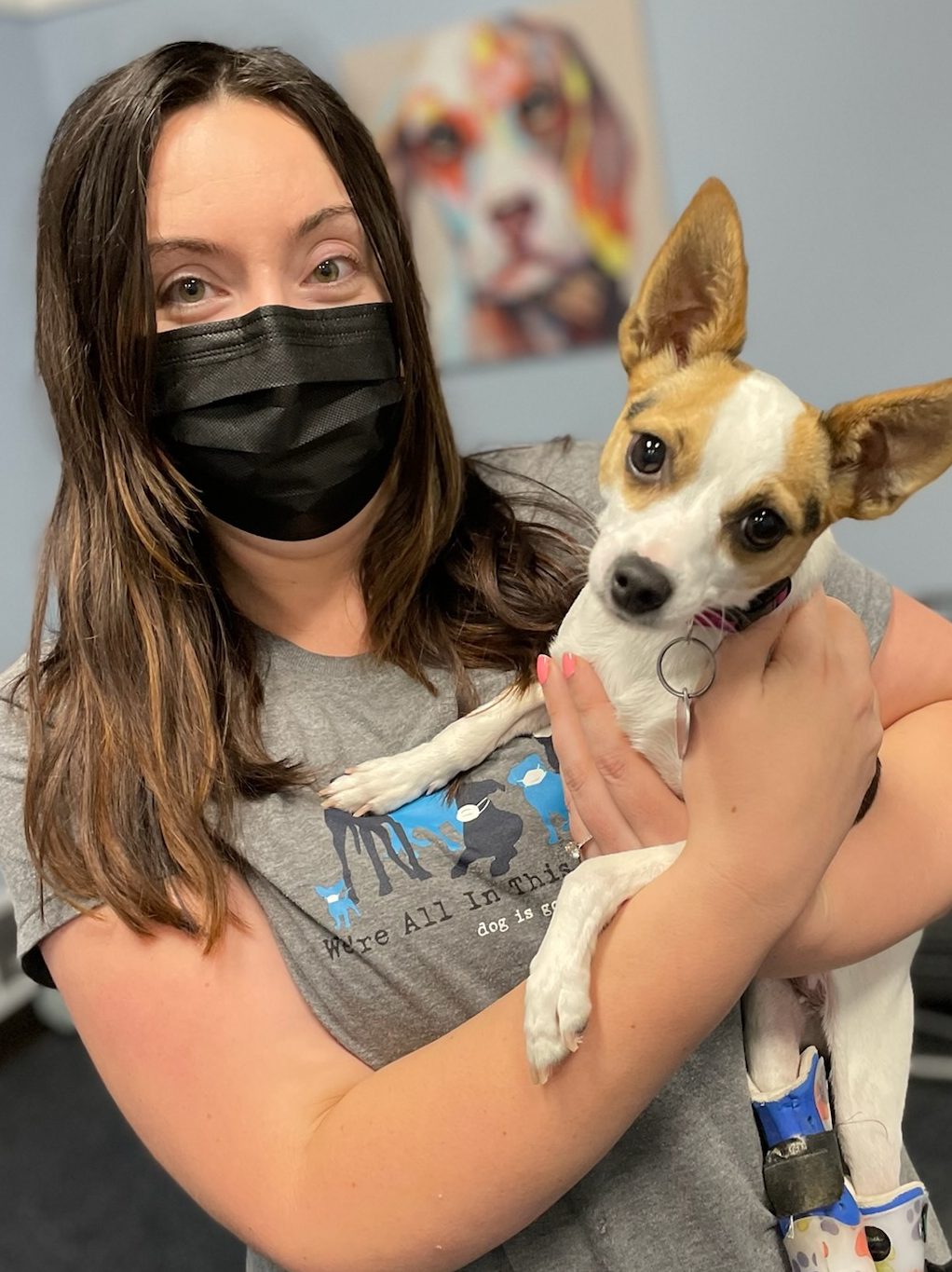 by Stephanie Rogers, LVT
My name is Stephanie and have been a licensed veterinary technician at Pawsitive Steps since April 2021. Here is my journey from general practice to discovering rehabilitation and why it's my passion.
Starting Out as a Technician
I graduated as a veterinary technician from Macomb Community College in 2017. After graduation, I went straight into general practice for several years. As a technician, there are many skills that I got to practice in this setting. My favorite aspects were client education, drawing blood, and seeing how fast the puppies and kittens grew up as they were coming in for their vaccine appointments. I really loved it! After a few years, I couldn't help but feel like I was looking for something more but I didn't necessarily know what "more" was.
Something More
One day we had an older cat come in with some trouble walking at home. He could barely walk out of his carrier; he was so stiff. Our veterinarian referred him to Pawsitive Steps Rehabilitation and in the meantime, we saw him for some laser therapy treatments with our cold laser until he could get in. Within just 3 treatments, we started to see improvements. He was standing and was able to walk out of his carrier. His owners noted huge improvements at home as well. I was so impressed and could only imagine, if that's what we could do with only laser, what could rehabilitation offer? This senior cat will remain with me forever, as he sparked my passion for rehabilitation.
Meant to be!
At the time, I didn't know rehabilitation was an option for veterinary technicians and I was very intrigued. My first step in my research took me to Pawsitive Steps' website. By odd timing, they were looking for a technician at the same time my interest in rehabilitation was growing.
The start of something new
Since I started in April, I'm starting to see my own patients. I'm so happy to be helping animals feel more comfortable. I'm starting to learn different massage techniques and when they are helpful in different scenarios. It's definitely a big confidence booster, knowing that you've helped them feel better with your own hands and seeing it every week. I also really enjoy learning about different modalities like the Underwater Treadmill and laser therapy. Recently, I have been helping with orthotic devices and casting appointments. There are so many personalization options for everything we do. I am excited when I'm working with patients and seeing their progression.
Practice, practice, practice
I've noticed that I don't just pet animals anymore, I try to massage or palpate them. When I see a dog walking down the street, I'll start to assess their gait and topline to see what I would do to help them.
I can't wait to start meeting more patients and help them through their rehabilitation journey.