Behind the Scenes – Hydrotherapy Maintenance
Underwater treadmill
Most people are used to seeing our underwater treadmill ready to go, the treadmill floor is down and walls are clean. At the end of the week, or after an accident in the treadmill, we lift up the floor of the treadmill to deep clean. We clean the entire tread and under the sides of the treadmill that don't move. Under the tread is where the water fills and drains from and these pipes need to be cleaned.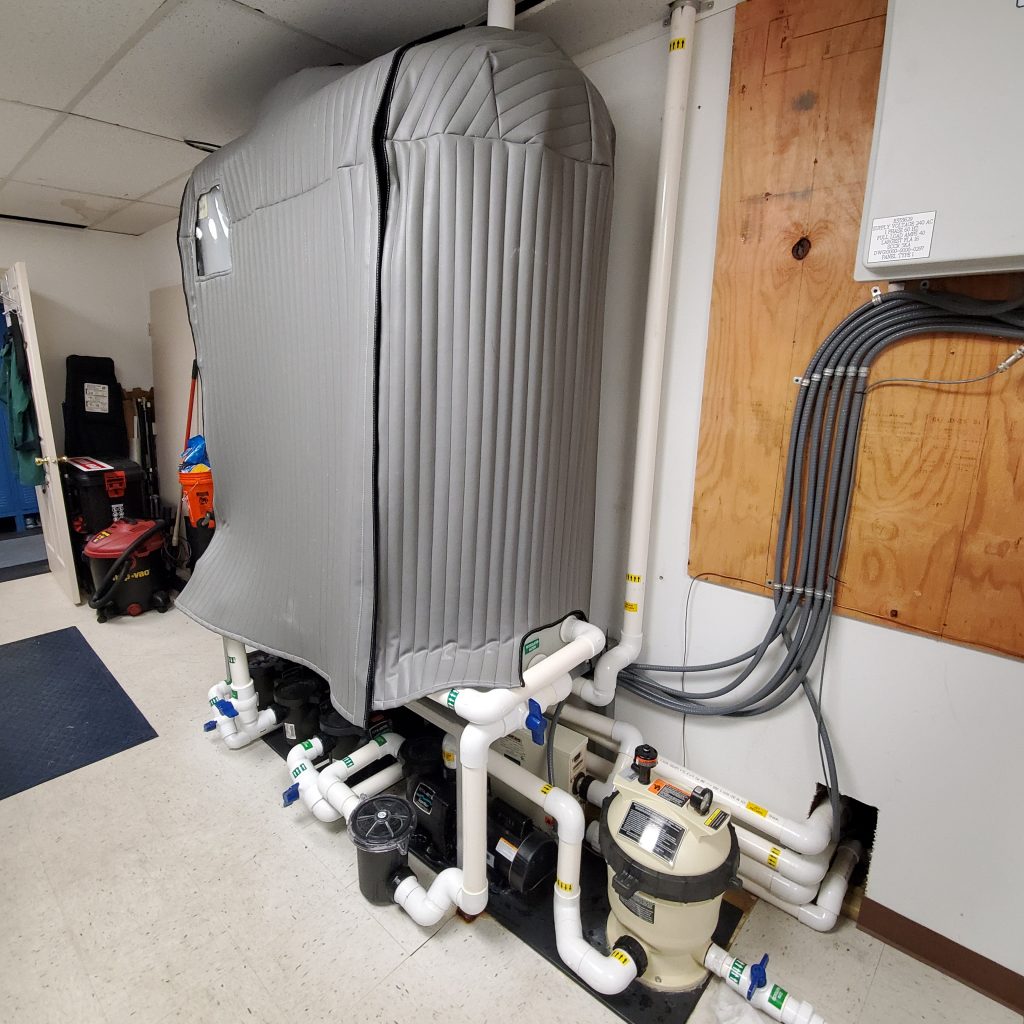 In the back of the building, we have a 400 gallon water tank which holds the water when it is not in use. There are five small filters and one giant filter attached to this tank. The filters do a great job of catching hair and debris that accidently gets sent back from the treadmill to the tank. The water is also circulated from the water tank through a heater, so our water is always a nice 90 degrees Fahrenheit. The tank is also has an insulated cover, and just like a tea cozy, helps keep the water warm.
Pool
The pool has fewer moving parts, therefore it is simpler in its design. Its water is circulated through a heater, two small filters, and one giant filter. The walls, cover, and landing are routinely cleaned, and regularly vacuumed (underwater too!). Several times a year, water is drained from the pool to be replaced with fresh water. The pool is covered to prevent heat and water loss between uses.
Hydrotherapy Maintenance
Regular maintenance keeps our water clean and our equipment running smoothly. Once daily we check the pressure in the filtration system and the level of the hydrotherapy chemicals to ensure the water quality is safe for use. We do use chlorine to ensure our water is sanitary, but at much lower levels than a public pool! Once weekly, we take apart and clean all the filters to remove any debris and hair that was not skimmed out.
Squeaky Clean
All the work behind the scenes helps keep our hydrotherapy tools running safely and smoothly for our patients on a daily basis.