A Year of Curbside
What working through a pandemic has taught us.
by Jennie Houghteling, LVT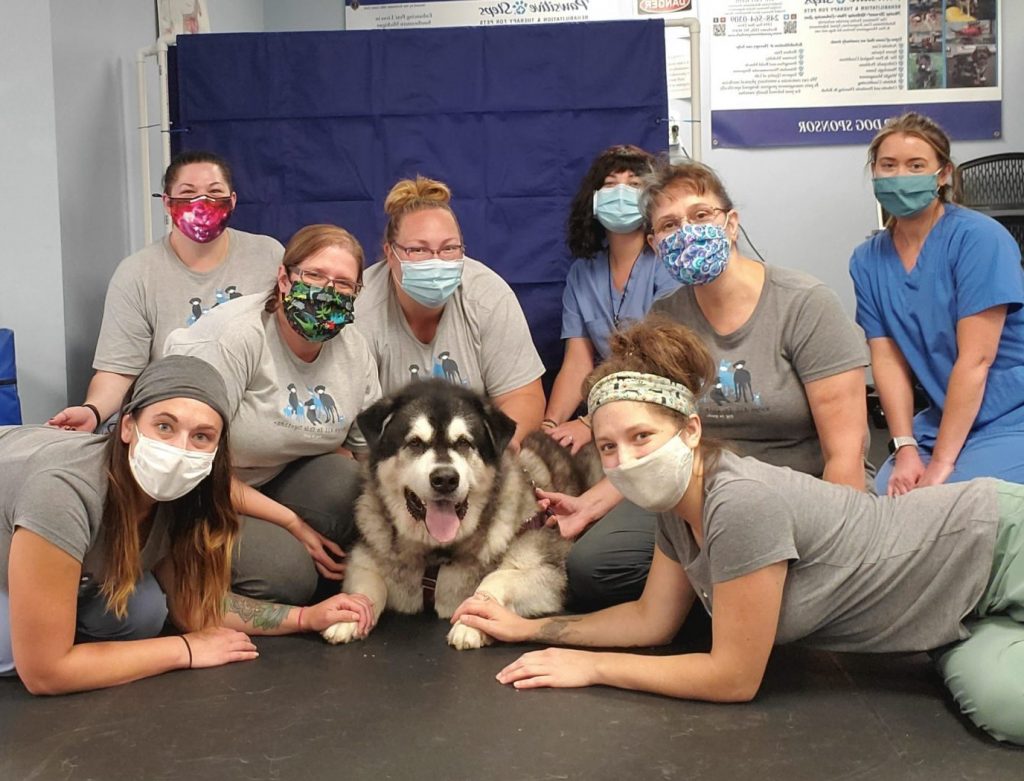 This time last year the world felt like a new and scary place. We were coming out of a shut down and no one knew what to expect. Some businesses were still closed, while others were trying to figure out what the "new normal" would be. Here at Pawsitive Steps our lobby was closed (and still is for the foreseeable future) but our staff was here and ready to work with our patients. Here are some things we have learned about curbside patient care along the way.
Technology is your friend
We have totally embraced the use of the technology available to us at Pawsitive Steps. We have a lot of new clients bringing their pets in for initial evaluations and we wanted to be able to "meet the parents" as well as the pets. To help us meet virtually, we started scheduling Zoom meeting for our initial evaluation appointments. That way we could meet face to face without being actually being face to face.
We started using a business app to call our clients and talk with them before and during rehabilitation appointments. We also try to send pictures and videos of our patients during their sessions. Since going to curbside, clients are not able to see what the exercises should look like. To help with this, we have made a collection of demonstration videos that we are able to send to patients.
Take time to laugh
You know the old saying, "Laughter is the best medicine"? We fully agree with that statement. We take time to laugh and have fun with our patients during their sessions. Making exercises fun has always been a goal here and during the pandemic it has become even more important.
Our patients love coming in to see all their friends. We have some "Walmart greeters" who go up to every staff member to say hello. We have also worked to develop a deeper bond with our patients: learning what their favorite treats are, the type of music they like, and what rehab modality is their favorite. Snuggle time has become especially important!
Self-Care is important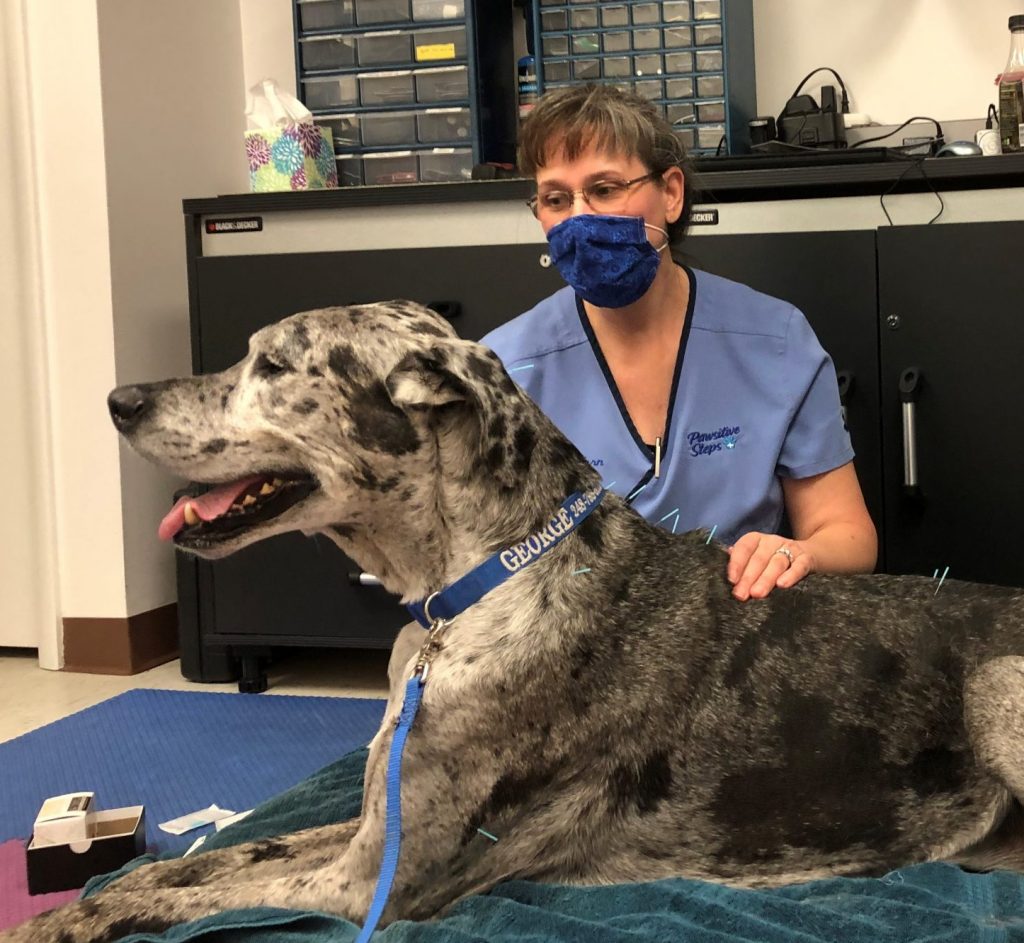 The team at Pawsitive Steps knows that self-care is important and we have taken more steps to implement that into our daily lives. We take time for ourselves so that we are able to take care of our patients because you cannot pour form an empty cup.
You can see many of the team members stretching over peanuts during our staff meetings. We have lunch and staff meetings outside in the sunshine on nice days. We even had a fun, team building arts & crafts session. With a pandemic still going on, sometimes you have to get creative, but we make it work.
Be kind
The biggest thing we have learned while working through a pandemic is to be kind. You need to be kind to everyone. You never know what someone is going through. It seems like every veterinary practice everywhere is swamped, seeing patients curbside, and we are no exception. Yes, it is frustrating to wait on hold when calling for an appointment, but the other end of it is that it is very frustrating to not be able to help everyone immediately. Everyone is stressed and sometimes a kind word goes a long way in making someone feel better.
In addition to being kind to others, we learned that we need to be kind to ourselves. We cannot beat ourselves up over things we cannot control. There is a very limited amount of time and resources and we cannot make ourselves feel bad for not being able to see every patient right away. Once we learned how to be kind to ourselves, it seemed to make being kind to others a little bit easier.
Putting it all together
After doing curbside appointments for the past year and implementing the lessons we have learned the world maybe isn't such a scary place after all. There are still bumps along the way, but over all things settling in. Our "new normal" is not so weird anymore and we have a lot fun with our patients and with each other.