Adapt and Overcome
by Janelle Allen, LVT
Rehab During a Pandemic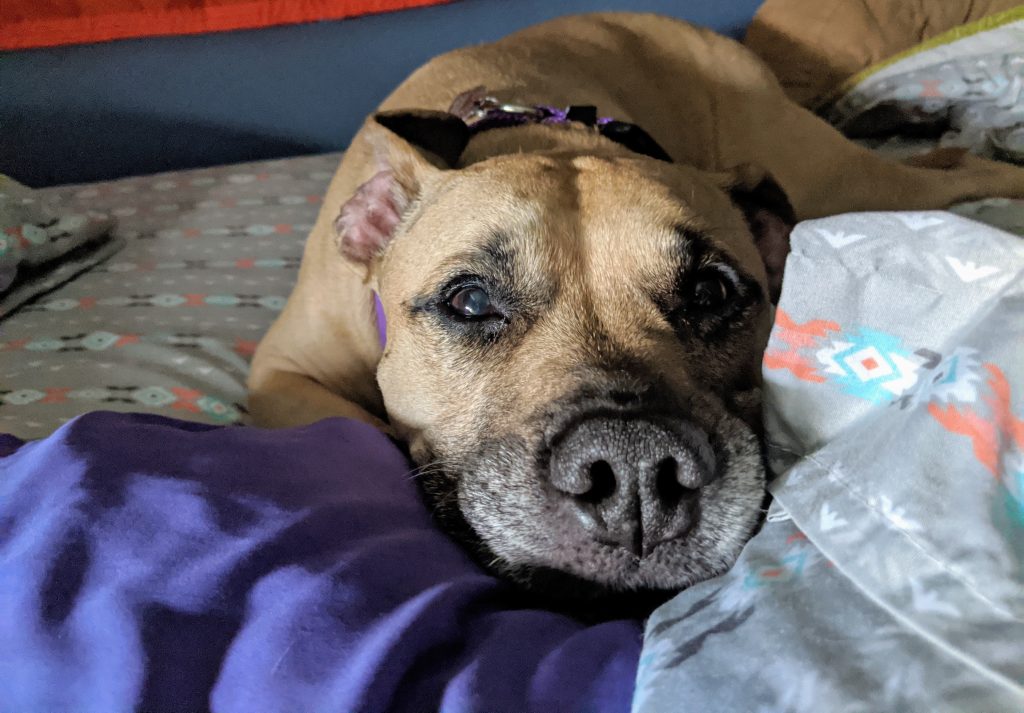 The last several months have been quite different in the world. Many people are working from home or are forced to collect unemployment with some businesses having to close completely. Social distancing and face masks (including those made from cloth) are also part of the normal daily grind nowadays. With so much disruption, what do we do? We adapt. And then we adapt some more. Restaurants are offering more carry-out services or contact-less delivery. Birthday parties are now birthday parades. Families get together over video calls for virtual "happy hour." Our pets have also had to adapt to this new life, which means new routines for them as well.

The New Normal at the Clinic
Veterinary services across the board are almost exclusively only offering curbside services and have been restricted to only treating "essential" cases. Rehabilitation is no exception. We have changed our routine at the clinic in order to still be able to see those patients that really need our help.
Our biggest focus has been on our patients whose rehab plans include pain management. If pain is not controlled, quality of life suffers as well as any progress that might be made for that patient. This doesn't mean that our sporting patients, who typically don't need any pain management care, are left out in the cold. In certain cases (but not all), we may be able to help remotely with our sporting dogs. 
Perhaps the biggest difference in our practice is not being able to have owners in the building. We are only offering curbside service, which means a technician comes out to get the patient while the owner waits in the car. For some pets, this is a scary situation. For a few it's just too overwhelming, leaving their rehab to be less than therapeutic for them.

Rehab at Home
For many of our patients, the home rehab plan might get put on the back burner. With the chaotic changes to owners daily schedules, it can be hard to figure out a new routine. It might be helpful to think of your pet's home exercises as a mental and/or physical break for you as well as for your furry companion. With the weather starting to warm up, exercises can often be performed outside. You can use nature as your equipment for some exercises. For example, let's look at cavalettis. Tree roots make great cavalettis poles (check out this video of my dog, Eve, doing some tree root cavalettis!). Or the tree itself can help with figure 8's! Hills can also be a great addition to any rehab program, just make sure to consult with your rehab team before making any changes or additions.

Going Forward
We don't really know how this pandemic will play out in the days to come. All we can do is make the best out of the situation we are currently in with the resources we have available. Thankfully, the team at Pawsitive Steps is back in the game and we are here if you have questions or concerns. We are doing everything we can to stay safe while we treat your pets and we appreciate your patience and flexibility with our new "normal."