Indie – Bilateral Hip Dysplasia in a Young Dog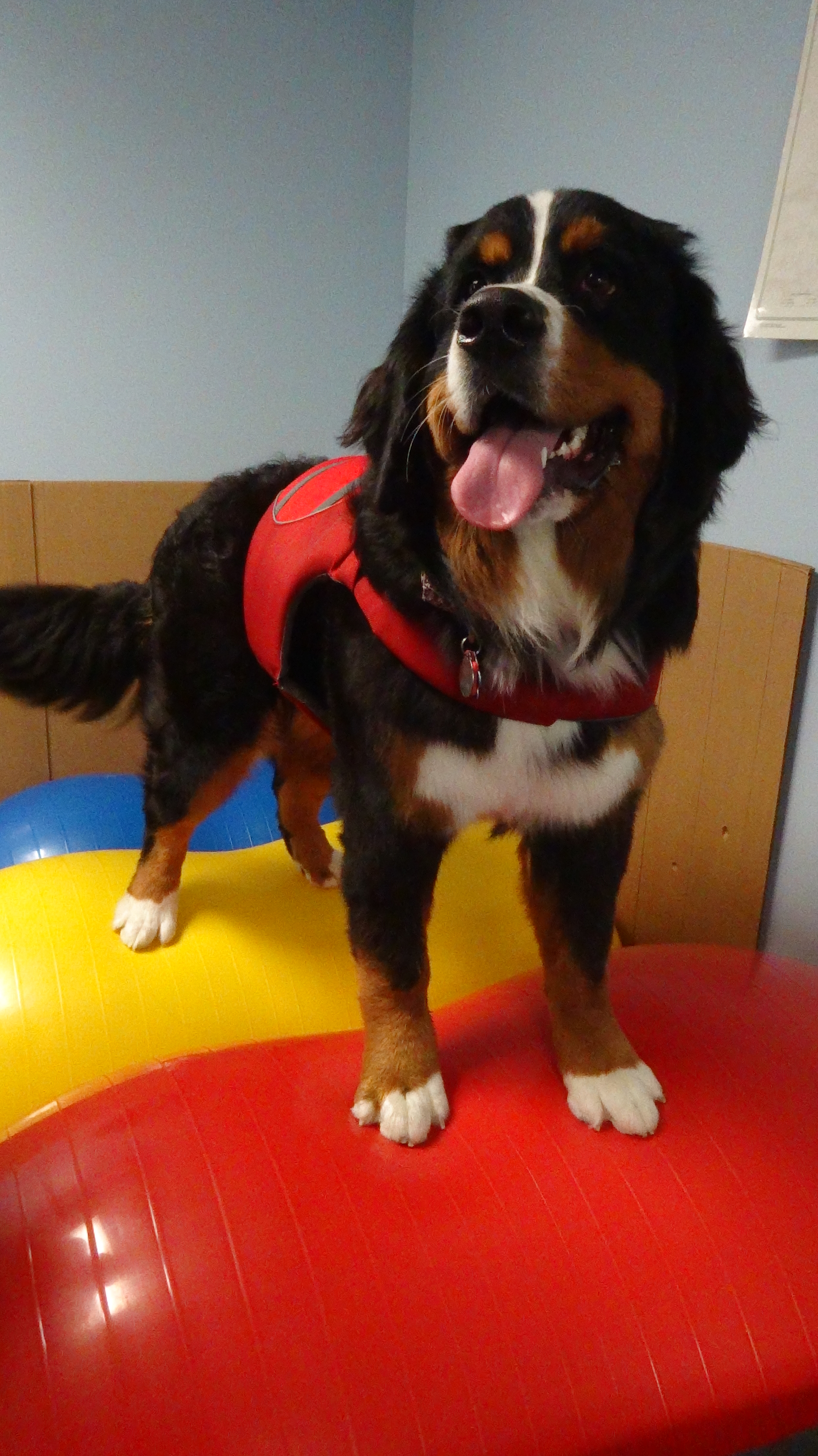 Meet Indie, our May 2016 Pet of the Month. Indie came to Pawsitive Steps Rehabilitation & Therapy for Pets after a diagnosis of bilateral hip dysplasia at 9 months of age. At her initial evaluation, Indie really had no signs of lameness or discomfort, but she had not "outgrown her puppy sit". Since that visit, she has been working hard on a fitness program to strengthen her core muscles, along with her hip and thigh muscles. Our goal for Indie's rehabilitation therapy is to provide her with a structured exercise program to help her minimize her hip issues over her lifetime. Without surgical intervention, we cannot change the anatomy, but we can support the rest of the body through exercise. It can be truly amazing how well these dogs can do despite not having "perfect" hips.
While it is disappointing to learn that a puppy has congenital problems that may create challenges over their lifetime, being proactive and seeking rehabilitation therapy advice early can be the best clinical option. Working with these patients when they are young and before they have significant clinical problems allows us to do more to help them over their lifetime. Additionally, we can provide an educational support for the family as they may need guidance periodically over the life of their pets.